The operation is closed !
Decoral® technology ranks among the most demanding metal surface finishing methods. This is nearly artisan's craftwork.
Why choose Decoral®?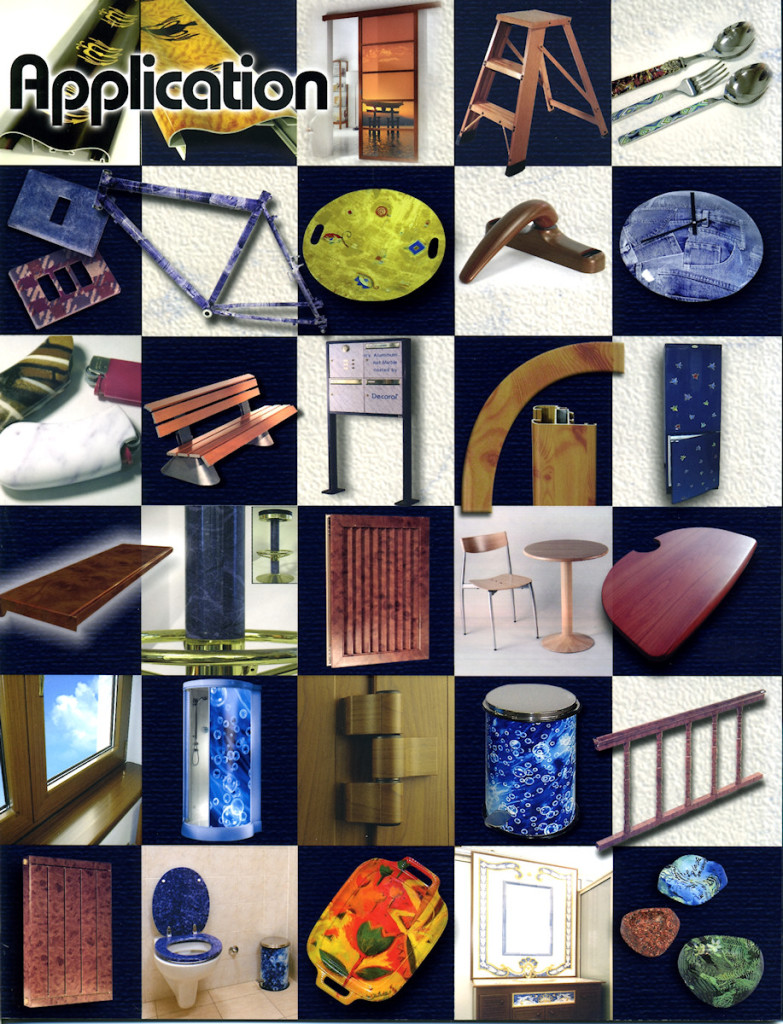 Decoral® is a unique technology that should be selected where design is decisive and the conventional powder paint application process won't do the job.
No limitations are put on the art style. The Decoral line produces the highest quality and allows you to create imaginative, abstract three-dimensional pictures with absolute precision. Wood, marble, granite and other stones – those are materials that are most frequently imitated.
The surfaces will withstand harsh outdoor conditions, as attested to by the Qualicoat certificate earned by this technology.
Decoral products are chemically and mechanically resistant, the surface is coated along the whole length of the section/sheet/plate. The coating is durable, retaining its colour and gloss for a long time.
How do you get this unique appearance?
Decoral® surface finishing is a process where the starting iron or aluminium part is subjected to chemical pretreatment, application a specific base powder, and creation of decorative patterns by the sublimation method at 200°C.
Where can Decoral be used?
Decoral can be used on outdoor or indoor architectural structural components. The structural design of the components must support the use of this technology.
For additional information please contact our technology department or our sales department.
We also offer duplex surface treatment, i.e. Zn + powder coating or Decoral. This approach is ideal for objects in outdoor settings. However, our technologist must be consulted first.
Available decors
Examples of applications
Aluminium doors
Closed